The Stubblebine Company/Corfac International Represents Gentle Giant Moving Company In The Lease Of 25,500 Sf At 44 York Ave., Randolph, Ma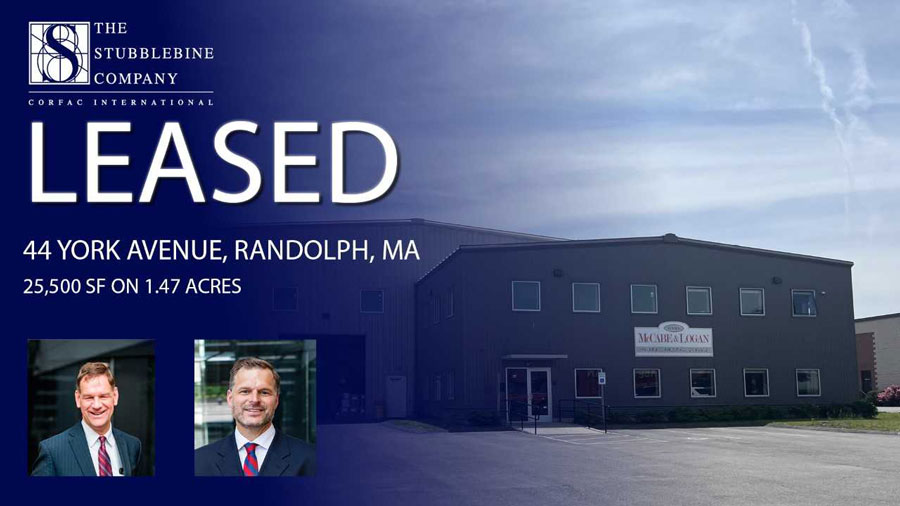 Randolph, MA – January 2023
James and David Stubblebine, Principals of The Stubblebine Company/CORFAC International, represented the Tenant, Gentle Giant Moving Company, in the lease of 44 York Avenue, Randolph, MA from Logan Family Realty, LLC. The property, located 2 miles from I-93 and 6 miles from I-95, consists of a 25,500 SF industrial building situated on 1.47 acres.
According to James Stubblebine, "this location is strategic for the Gentle Giant Moving Company because of it's ease of access to Boston and the South Shore. The 30' clear height will allow Gentle Giant to maximize their vault storage. It was a pleasure working again with Tom O'Gorman and John Pacocha of Gentle Giant."
The Tenant, Gentle Giant Moving Company, is a national moving company with over 40 years of experience in local and interstate moving, packing, and storage services. It was ranked the second largest mover in the Commonwealth of Massachusetts based on the number of truck operating; it has 67 truck operating.
Established in 1987, The Stubblebine Company/CORFAC International specializes in selling and leasing large industrial and investment properties and adaptive re-use sites throughout New England.