The Stubblebine Company/Corfac International Arranges The Sale Of 109 Central Avenue, Ayer, Ma, A 26,134 Sf Industrial Building, For $3.3 Million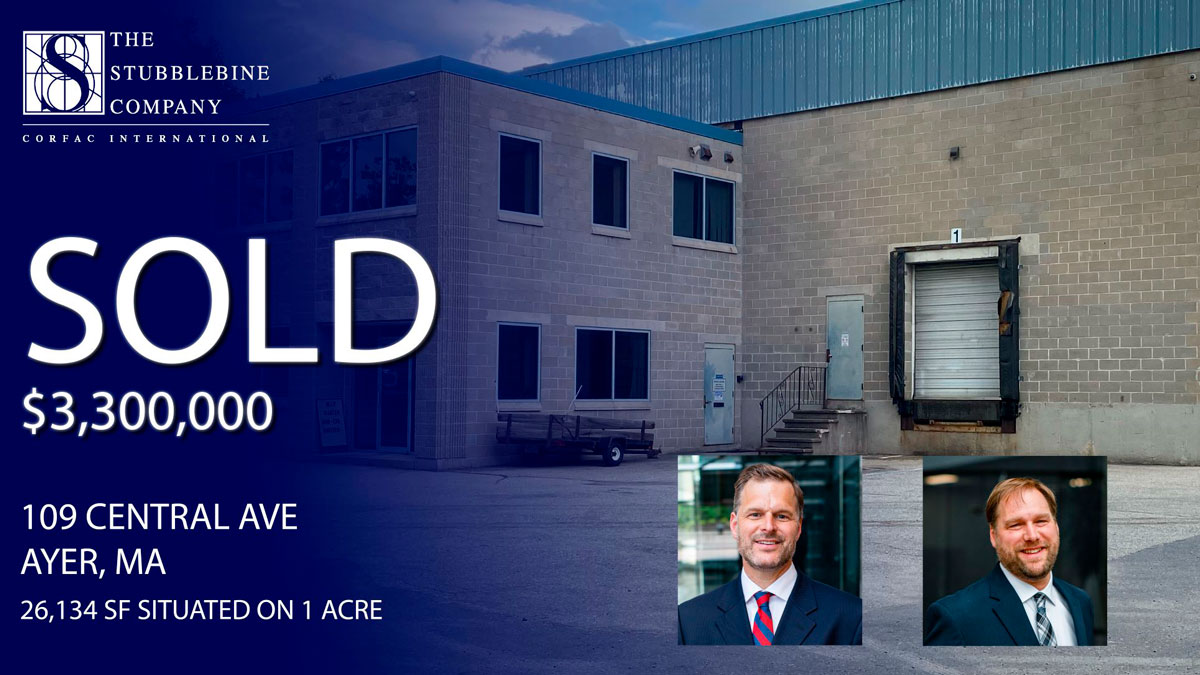 Ayer, MA– October 2022
James Stubblebine, Principal of The Stubblebine Company/CORFAC International, represented the Seller, Ayer Moving & Storage, in the recent sale of 109 Central Avenue, Ayer, MA for $3.3M. Micah Stubblebine, Principal represented the Buyer, Platt Builders Inc. The property consists of a 26,134 SF building, situated on 1 acre. The building is located 3 miles from Route 2 and 5 miles from I-495.
Platt Builders, Inc. has over 30 years of experience to over a thousand discerning homeowners in Middlesex County, providing customer satisfaction as superior craftsmen. They specialize in home renovations, custom home building, and cabinetry.
Established in 1987, The Stubblebine Company/CORFAC International specializes in selling and leasing large industrial and investment properties and adaptive re-use sites throughout New England.