The Stubblebine Company/Corfac International Arranges The Lease Of 19,527 Sf In Devens, MA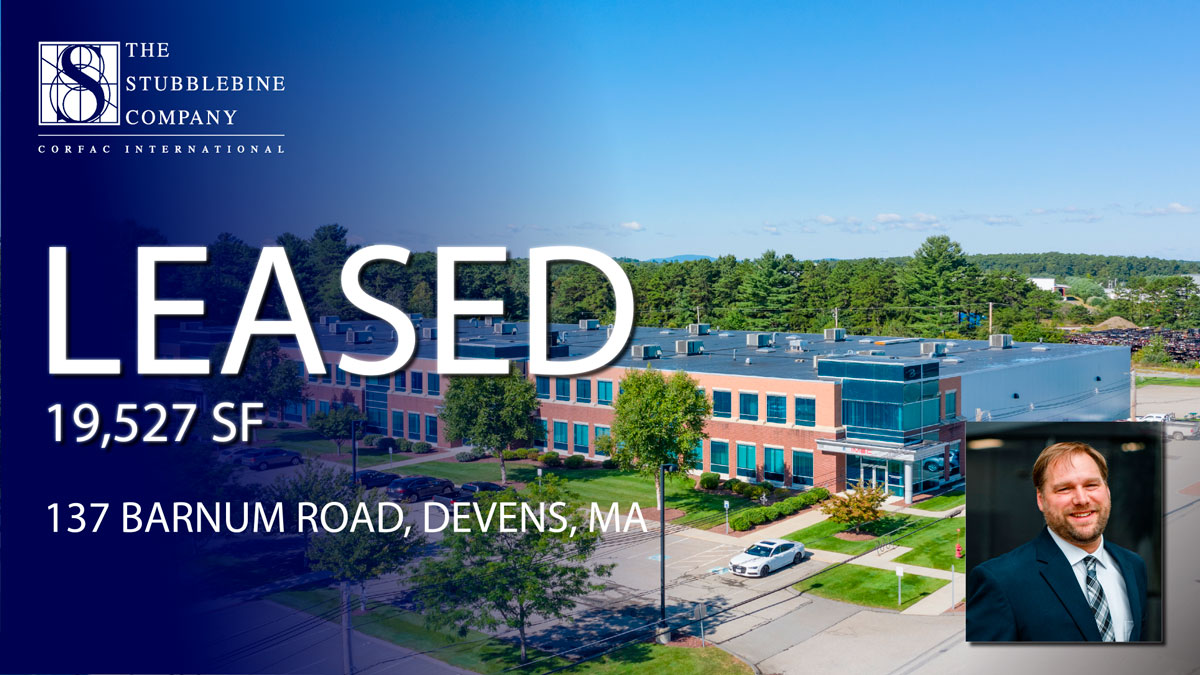 DEVENS, MA – CMC, U.S. Inc., maker of high-performance aerial lift platforms, recently lease 19,527 SF of industrial space at 137 Barnum Road, Devens, MA. Micah Stubblebine of The Stubblebine Company represented the Tenant, while the Landlord, D'Ambrosio Enterprises, LLC, was represented by George Robb of the Omni Properties, LLC.
Established in 1987, The Stubblebine Company/CORFAC International specializes in selling and leasing large industrial and investment properties and adaptive re-use sites throughout New England.